Sue Ryder – Shop Supervisor
Job Description
Do you have retail experience with excellent customer service skills? Would you love to use your retail knowledge and experience for an important cause? If so come and assist and support our Shop Manager to run our Camberley shop and contribute to the work we do across Sue Ryder!
As our new Shop Supervisor you will help us to create a well-presented shop where customers get great service. You will sort and size stock, and be on hand to help customers with their purchases. Remember that you could often be moving stock – which may involve lifting heavy goods or furniture.
Other responsibilities include:
• To be responsible of opening, closing and running the shop in the absence of the Shop Manager
• To help maximise donated income through proactive stock generation, optimum pricing, processing stock to agreed levels and stock planning
• To help maximise New Goods income by assisting with the managing of stock levels and effective merchandising. Assist with quarterly stock takes
• To assist the Shop Manager to recruit, train and retain a team of shop volunteers
To do this, you should have experience working within a customer focused environment and working as part of a team. You should also have good basic arithmetic and a gift for dealing with people. With these talents, you'll deliver retail excellence to grow income and make a difference to Sue Ryder Healthcare and the people we support
*Competitive Benefits Package* – 25 days holiday rising to 30 with length of service plus bank holidays(pro rata if part-time), Option to purchase additional holiday, company pension scheme, staff discount with thousands of retailers, enhanced maternity pay, staff discount of 10% on new goods online at shop.sueryder.org and lots more. Please visit our careers website for the full list.
A little bit about us... We are one of the largest charity retailers in the UK. Our highly effective retail operation generates funding so we can continue to provide 2.7 million hours of expert medical, practical and emotional support every year, in our hospices and neurological centres, in people's homes and in the community. Our much-loved presence on high streets across the country - with a range of new and innovative shops, including boutiques, vintage and retro shops, and large format stores, we want to continue drive up the income that our retail operations generate.
This role will include a 10p per hour enhancement when covering the Shop Manager responsibilities in their absence.
Interviews - TBC
In the event that we receive a significant number of applications, we may choose to close this role ahead of the closing date published
Please click here to view the application - https://careers.sueryder.org/SueRyder/JobDescription/AAFjqhZWo4s?&mId=fI5N8CNMcwg&fbclid=IwAR3YpJT7c5ca1rPZJ5-kxppz491cq_lWUKvo0rEp4hsYYF6LGk1CxcAd7jY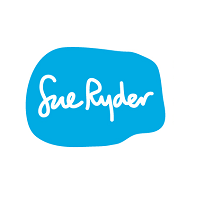 Salary
£8.91 per hour plus competitive reward and benefit scheme
Hours
15 hours per week over 2 days - Saturdays on rota
Location
Obelisk Way, Camberley GU15 3SD
Reporting To
The Manager
Contact Name
The Manager