Keeping Camberley Safe and Spikers Not Welcome…

Camberley Business Improvement District (BID) launches proactive campaign to raise awareness about drink spiking.
Camberley Business Improvement District (BID) launches proactive campaign to raise awareness about drink spiking.
As part of Collectively Camberley BID's new Business Plan objective, 'Keeping it Safe and Welcoming,' the team have designed and handed out a free 'Keeping Safe' pack for night-time economy businesses and their customers.
Nationally, drink spiking incidents and reports have been increasing over recent times and has become a real concern for many. According to Surrey Police, drink spiking in the Camberley area is not currently a rising issue and Collectively Camberley hopes that this proactive campaign to raise awareness and provide tools to support visitors will keep it this way.
All pubs, bars and clubs in Camberley Town Centre have been given a free 'Keeping Safe' starter pack which includes the following:
StopTopps are versatile drink-protectors that have been designed to deter drink spikers. They are foil stickers that are suitable for any drinking vessel commonly found in pubs and clubs, including cans, bottles and glasses. Customers can request a StopTopp and easily place this over their drink to make them feel safer.
Venues can hand these out to customers whenever someone believes that their drink may have been tampered with. They are simple to use and very effective to combat drink spiking. Customers test a droplet of their drink on the small test card and it will reveal whether the liquid is safe to drink or not.
Keeping Camberley Safe Posters.
These posters will be placed around the venue / at the bar to ensure that customers are aware of what the business has in place to help support a safer experience.
This is a national scheme. The scheme is designed to support anyone who feels unsafe, vulnerable or threatened when out, encouraging them to discreetly seek help by approaching a member of staff and asking them for 'Angela'. This code-phrase should indicate to staff that the customer requires help with their situation and staff should then look to assist them.
Jodie MacAndrew, Collectively Camberley Manager said; "We are proud to be able to support our night-time economy and their customers in this very important matter. Although Camberley does not seem to be being currently targeted by this type of crime, we have taken the decision to be proactive, rather than reactive when it comes to the safety of our visitors."
"The tools we have provided to our town centre venues will allow customers peace of mind in knowing that they can enjoy a safer environment on their night out."
Collectively Camberley will continue to work with the town centre night-time economy businesses and the local Policing team to ensure that this campaign is fully supported and ongoing.
All partners are asking visitors be sure to look out for information when in any of the included venues and be sure to report any incidents or suspicious behaviour to venue staff and the Police.
This campaign has been supported by Surrey Police, Camberley Pub Watch and all venues within Camberley Town Centre.
For more information please visit:
StopTopps – https://stoptopps.com/
Drink Test Kits – https://www.checkyourdrink.co.uk/
Ask for Angela – https://www.safersounds.org.uk/a4a-resources
Drink Aware – https://www.drinkaware.co.uk/advice/staying-safe-while-drinking/drink-spiking-and-date-rape-drugs/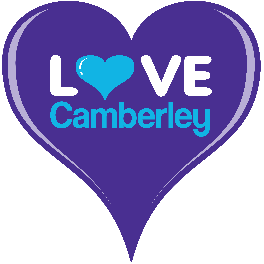 Please note the businesses included in this scheme:
The Duke of York
Claude Du Vall – JD Wetherspoon
Station Tap
Tru Camberley
The Cabin
Rotisserie Corner
The Bear
Sorelles
Login
The Carpenters Arms
Afterglo
Tenpin