Connect Counselling Service – CEO
Job Description
Camberley based Connect Counselling Service wishes to appoint a CEO to build on the success of the current post holder who is retiring after twenty years' service. The CEO would be accountable to the Trustees for the leadership, strategic development and management of Connect as a safe, professional and accessible face-to-face and remote Christian counselling service.
Connect is a Christian Charity and the post is an exciting opportunity for a person with excellent administrative, interpersonal and IT skills to fill a part-time post (flexible 24 hours a week) to move Connect forward and to build on its strengths. Working with the experienced Counselling Manager, the Treasurer, loyal administrative staff, voluntary helpers, supportive Trustees and more than thirty counsellors, the opportunity is there for a committed Christian to make a difference.
For further information and a job description please visit our website, and for queries email trusteechair@connectremote.org Closing date for applications is Monday 17th May 2021 and proposed date for interviews is Friday 21st May.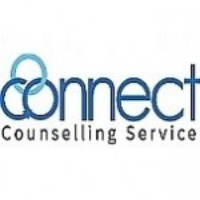 Salary
On Application
Hours
24 hours per week
Location
8 Portesbery Road, Camberley, Surrey, GU15 3TA
Reporting To
The Manager
Contact Name
The Manager