Kids In The Kitchen – at The Atrium this Summer.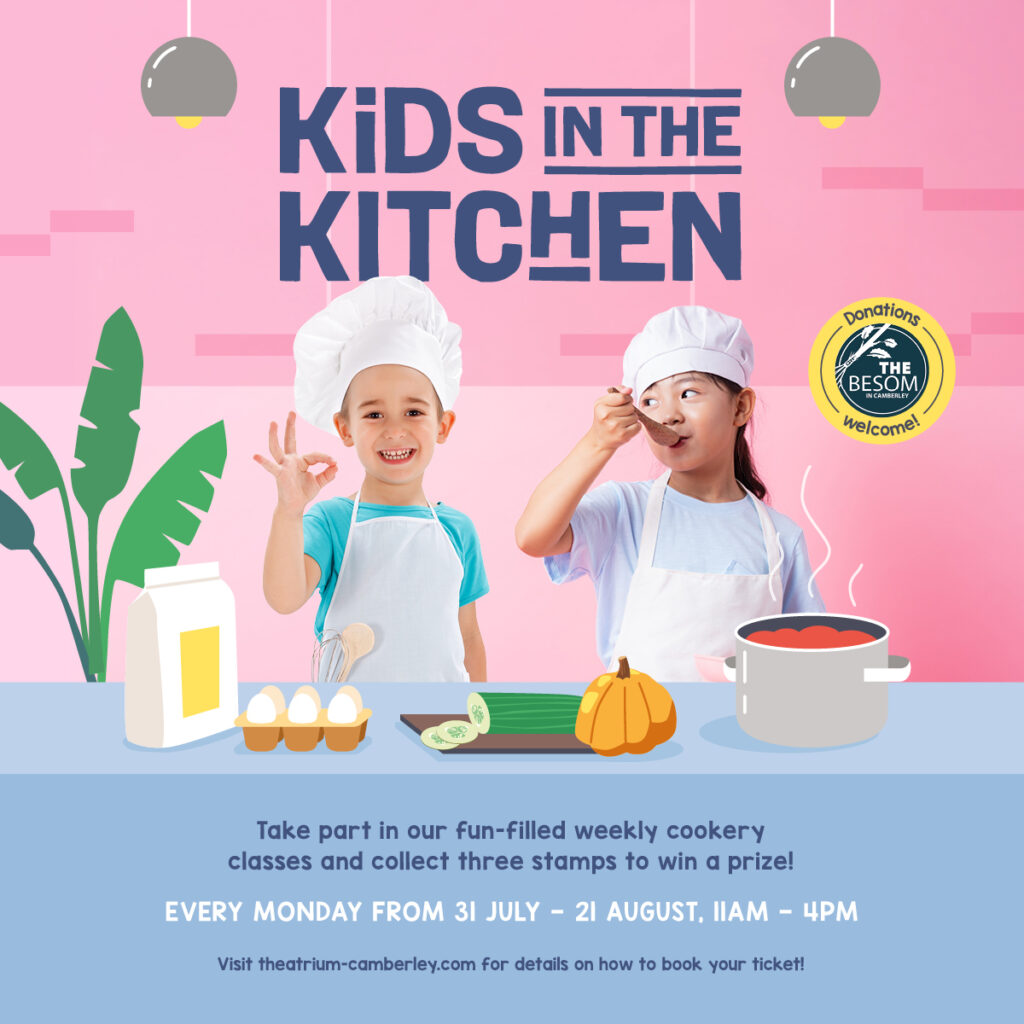 The Atrium will be hosting a FREE global food tour this Summer, with their 'Kids In The Kitchen' event, taking place from 11am – 4pm EVERY MONDAY from 31st July – 21st August during the school holidays…
Visitors are invited to discover the taste of Mexico, India, Italy & Japan with hands-on cookery workshops, food taster sessions and crafting fun, so grab your food passport and join in a delicious adventure…
The event activities consist of two parts:
Cookery Workshops:These MUST be pre-booked – please BOOK a ticket to confirm spaces here.
Food Tasting & Craft Experiences: This will be a drop-in activity for everyone to enjoy, even if you're not participating in a cookery workshop – you do not require a ticket to attend.
Workshop Dates & Themes:
Monday 31st July (Italy) – Pizza Making Workshop
Monday 7th August (Mexico) – Burrito Making Workshop
Monday 14th August (India) – Indian Street Food Workshop
Monday 21st August (Japan) – Sushi Rice Workshop
Entry to 'Kids in The Kitchen' is FREE, but we are collecting food donations which will be donated to The Atrium's nominated charity, THE BESOM, Camberley's Food Bank.