Surrey Heath Borough Council
Surrey Heath is the local authority covering an area which includes Frimley at its most westerly point to Chobham in the east. As well as providing local services to residents, Surrey Heath also plays an integral role in local economic development, particularly in relation to Camberley Town Centre.
Surrey Heath Borough Council's number one objective is the regeneration of Camberley Town Centre, focussing primarily on the redevelopment of "the A30/London Road block". This and other key projects have been identified in the Council's recently published Camberley Town Centre Area Action Plan and Surrey Heath is currently working with key partners on making these ambitions a reality.
The council is also responsible for much of Camberley's parking provision as well as parking enforcement. It has been recognised that two of the town's main multi-story car parks, Main Square and Knoll Road, are in need of investment and the council has earmarked £300,000 to upgrade the lifts and ticket machines in 2012/13.
Surrey Heath is committed to working with partners such as Collectively Camberley, Surrey County Council, the local business community and private investors to ensure that Camberley fulfils its potential to go from good to great.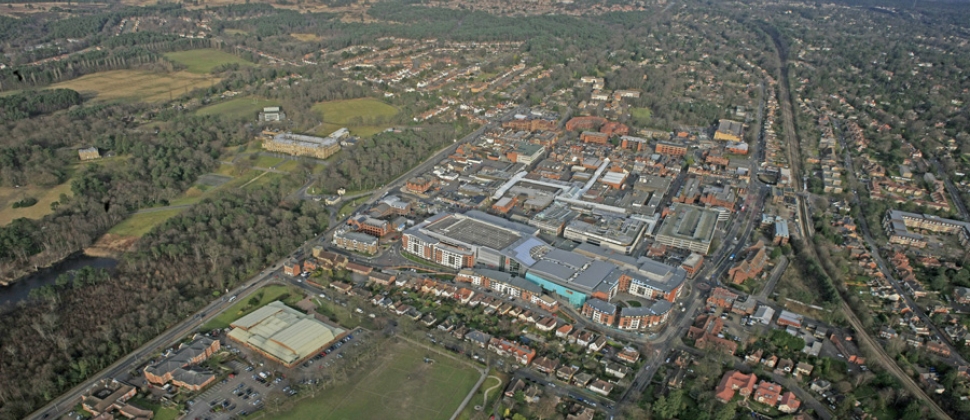 Contact Details
Surrey Heath House, Knoll Road Camberley, Surrey, GU15 3HD
Visit Website
Opening Times
Mon to Thurs 8.30am to 5.30pm Fri 8.30am to 5pm
Office closed - in an emergency please call 01276 707100
Office closed - in an emergency please call 01276 707100