Cake Box
The journey began in 2008 with 1 small store...
The company began its journey in 2008 with one small store. In 2022, we now have 195+ branches with many more to come this year.
Here at Eggfree Cake Box we like to think of each other as family, and our success is because we have held on to our family values. We have extended the family circle to include our customers. To us the customer is not somebody who simply buys a cake from one of our stores. When we make a cake for somebody's special occasion, we know that we are being allowed into the person's family via the cake. That is why each cake is baked and decorated as if it was meant for a member of one of our families.
We pride ourselves in using the finest quality ingredients, and taking the upmost care in the production of our cakes. It is a great honour for us to share our customers' most important occasions, and we pride ourselves in delivering first-rate customer service as well as delicious and beautiful cakes.
All of our products are 100% egg free. The founders of Eggfree Cake Box follow a strict lacto vegetarian diet, and that is how they came up with idea for the company. While all of our cakes are eggfree, you really can't taste the difference, meaning that it is a safe choice for a party where you are not sure if anybody has any egg allergies.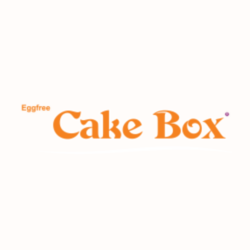 Contact Details
36B High Street, Camberley, GU15 3RS
Visit Website
Opening Times