Sorelles – Waiter
Job Description
Sorelles Camberley are looking to hire Waiters for their re-opening.
Excellent product knowledge in order to maximize guest satisfaction and sales opportunities with each guest contact.
To maintain a high standard of service at all times as laid down by standard operating procedures.
To maintain hygiene, safety and fire standards within the work area in adherence with 'Safety Matters' and the hotel's 'Clean-as-you-go' policy in order to ensure the health of guest and colleagues alike.
To ensure correct levels of manpower within employment law. Maintain the highest level of cleanliness within the bar and lobby area.
To deal with all guest requests and concerns in accordance with the relevant standard operating procedures and thereby maximizing guest satisfaction whilst maintaining profitability.
To ensure that all charges are correct in order to maximize revenue and guest satisfaction and inter-departmental support.
To ensure company audit procedures are adhered to at all times with reference to Tills, stock control, departmental costs and stock take monthly.
To carry out any other reasonable task as requested by the management team.
To encourage and uphold 'Whatever it Takes' concept.
To suggest and introduce new ideas
To deal with any customer concerns quickly and efficiently, if not by yourself, by the
Bar Supervisor
To familiarize oneself with all long-term and regular guests
* Excellent personal presentation and personal hygiene
* Flexibility - shift pattern in line with business needs.
* Good attention to detail.
* Good communication/social skills
Apply online via Indeed Camberley or via The Square website/jobs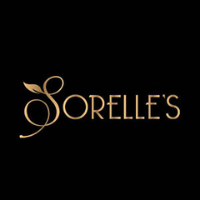 Salary
£16,625-£19,000 pa
Location
39-41 Obelisk Way, Camberley GU15 3SG
Reporting To
The Manager
Contact Name
The Manager